Local Climate Solutions for Africa Congress
November 3, 2020 @ 08:00

-

November 12, 2020 @ 17:00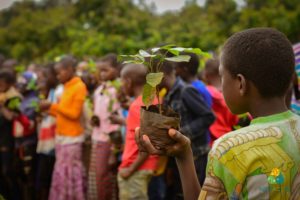 The 5th Local Climate Solutions for Africa (LoCS4Africa) Congress, ICLEI Africa's flagship climate change event for cities, will take place online from 3 to 12 November 2020.
This free-to-attend solution catalyst is the only pan-African event focused on African cities and finance to happen in 2020. It will contribute significantly to raising local climate action momentum on the African continent, while dealing with the severe impacts of the Covid-19 pandemic.
LoCS4Africa 2020 is presented in partnership with the Covenant of Mayors in Sub-Saharan Africa (CoM SSA), and co-hosted by the Government of Rwanda, the City of Kigali and the Rwanda Association of Local Government Authorities (RALGA). Institutional partners include the European Commission, SwedBio, GIZ, UCLG Africa, C40 Cities and many more.
LoCS4Africa 2020 builds on ICLEI's highly successful Daring Cities 2020 Forum, where over 3500 city and other leaders shared how they are taking bold actions; collectively raised ambitions; launched initiatives; and forged powerful partnerships between the private and public sectors, and with civil society, to tackle the climate crisis at global scale. LoCS4Africa 2020 will take these global discussions and commitments forward within the African context.
As we recover and rebuild in response to the Covid-19 pandemic, we have the unique opportunity to redesign and build more resilient, inclusive and liveable cities, harnessing innovation, ingenuity and nature-based solutions on a continent which is urbanising more rapidly than anywhere else in the world.
Sub-Saharan Africa is responsible for only 4% of the annual global greenhouse emissions that cause climate change, but Africa is – and will continue to be – the continent experiencing some of the worst impacts.
African cities have enormous untapped potential to change the climate trajectory, yet they need simpler options to access the finance they need to do so. Currently only 3% of global climate finance and investments flow into sub-Saharan Africa. Furthermore, we have very limited data to indicate how much of that money actually reaches the local level where it's needed most, and where the benefits can be the biggest and most immediate.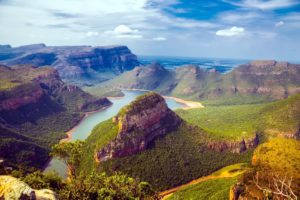 "The City of Kigali is committed to working with all stakeholders in addressing the challenges of climate change, and recognises the critical need for support to Africa's local governments to allow transformative climate action to occur, with urgency. We invite our fellow cities – both subnational governments and the stakeholders working within African cities – to join the City of Kigali and ICLEI Africa, as co-hosts of the Local Climate Solutions for Africa Congress," says Honourable Mayor Pudence Rubingisa, City of Kigali, Rwanda.
A first of its kind for the continent, LoCS4Africa 2020 will allow the public and private sector working in African cities to convene remotely to strengthen cooperation and unlock the finance needed for transformative and urgent climate action.
"Cities, national governments and financial institutions need to step out of their comfort zones to find common language and understanding, and support each other better towards building high impact projects that are financeable and implementable," said Ms Kobie Brand, ICLEI's Deputy Secretary General and Africa's Regional Director.
LoCS4Africa 2020 will, as a virtual congress, bring together local, regional and national governments, as well as the private sector, financiers, investors, utilities, community-based organisations and researchers to progress the partnerships needed for climate resilient development. It will do so within the context of the Covid-19 pandemic, the need for addressing gender equality, deep societal inequalities, fragile infrastructure, unsustainable consumption and production patterns, and for strengthened multi-level governance systems.
Speakers that have been secured for the event include:
Her Excellency Dr. Jeanne d'Arc Mujawamariya, Minister of Environment, Rwanda
Mayor Pudence Rubingisa, City of Kigali, Rwanda
Inger Andersen, Under-Secretary-General of the UN and Executive Director of UNEP
Maimunah Mohd Sharif, Executive Director of UN-Habitat
Ovais Sarmad, Deputy Executive Secretary of the UNFCCC
Mayor Mohammed Adjei Sowah, Accra, Ghana
Mayor Soham El Wardini, City of Dakar, Senegal
Mayor Roheyatou Malick Lowe, Banjul City Council, The Gambia
Mayor Mohamed Sefiani of Chefchaouen, Morocco
Mayor Manuel de Araújo, Quelimane City, Mozambique
Carlos Manuel Rodriguez, CEO of the GEF (Global Environmental Facility)
Christiana Figueres, co-founder of Global Optimism and former Executive Secretary of the UNFCCC
Manish Bapna, Executive Vice President and Managing Director of WRI
Nigel Topping, High Level Champion for Climate Action for the COP26 Presidency
Dr Debra Roberts, Co-Chair Working Group II of the IPCC
Prof. Edgar Pieterse, South African Research Chair in Urban Policy and Director of African Centre for Cities (UCT)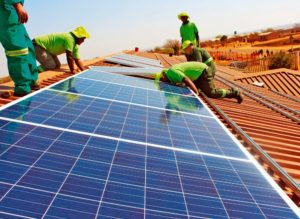 LoCS4Africa 2020 will focus on unlocking finance in African cities across these sub-tracks:
energy, infrastructure and eco-mobility
research, development and innovation
managing risk and harnessing nature-based solutions
nexus and circularity
On 5 November, the Covenant of Mayors in Sub-Saharan Africa (CoM SSA) initiative will host a full day of the proceedings r to deep-dive into unlocking climate finance for sustainable infrastructure and access to energy, presenting practical finance roadmaps and hands-on trainings. CoM SSA's mayors and partners will share their learnings and stories of success throughout the congress, focusing on how to enable climate finance to flow to the local level.
The Urban Natural Assets for Africa (UNA) programme will curate discussions throughout the congress on how the interlinked climate emergency and biodiversity crisis can be tackled concurrently, while ensuring that those most vulnerable are prioritised. Healthy and diverse ecosystems contribute to making cites more resilient and better able to cope with extreme events and other impacts related to climate change.
Taking place on a tailor-made digital platform allowing for high-level sessions, training hubs, exclusive networking rooms and a social lounge, LoCS4Africa 2020 will facilitate open and transparent conversations between diverse groups, balancing the need for urgent action with the time it takes to build relationships. Lunch time sessions will allow attendees to immerse themselves in the continent's rich culture through music, poetry and art.
The full programme is available on the event website, as well as registration.
All media are invited to attend.