World Water Day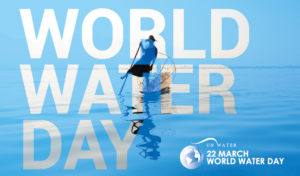 World Water Day became a UN observance day in 1993. It seeks to focus attention on the global water crisis. On 22 March every year, people and organizations mark World Water Day by taking action to tackle the water crisis.
The theme for 2021 is 'Valuing Water'. This focus will extend beyond issues of pricing to include the environmental, social, and cultural value people place on water.
World Water Day is about what water means to people, its true value and how we can better protect this vital resource. Your voice will help shape the forthcoming World Water Day campaign, leading up to 22 March 2021. And your conversations will inform a report about what water means to people around the world.