"South Africa is likely to see drastic rises in surface temperatures over the coming century as well as an increase in the occurrence of very hot days. Heat waves are expected to occur more frequently," said Francois Engelbrecht, Principal Researcher on Climate Studies – Modeling and Environmental Health at the Council of Scientific and Industrial Research (CSIR.)
He was responding to our questions regarding the causes of the sweltering heat experienced this past week, which he said was abnormal.
"For South Africa, there is evidence from observed data that average temperatures over parts of the interior have risen by as much as 2 °C over the last century, which is double the global average increase of 1 °C."
Now Capetonians can breathe a sigh of relief, as 'cooler' temperatures are forecasted for the next few days, the South African Weather Services said on Thursday.
Beaches around the city were packed over the past week as scores of people flocked to the sea to cool down from extreme heat and uncomfortable weather conditions that gripped the Western Cape.
The boiling temperatures that hovered over most parts of the Western Cape claimed the life of a 55 year old man in Paarl on Tuesday, 16 January, where temperatures soared in the low 40's. According to Provincial police spokesperson warrant officer November Filander, the labourer who was working on a building site in Paarl died due to heat exhaustion.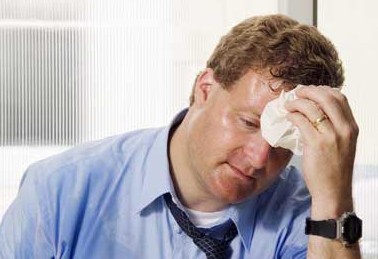 50⁰ in Vredendal!
On Monday, the mercury rose to 38°C in the Mother City and in the rest of the province temperatures were even hotter.
Redelinghuys on the West Coast was 45°C and Malmesbury experienced 43°C, while Vredendal residents reported measuring temperatures of up to 50°C.
Tuesday saw no difference with temperatures rising to 34°C in Cape Town and maximum temperatures for George peaking at 31°C. Clanwilliam experienced heat of 42°C and Oudtshoorn, Malmesbury, Worcester and Robertson were between 38 and 40°C.
According to the Cape Town weather office the heat wave was expected to subside by Friday, 20 January.
SA is heating double as fast as the global average
The Green Times was curious to find out the reason temperatures soared so high, which of cause brought along with it tons of buzzing mosquitoes and flying insects. Is this all related to climate change?
Dr Francois Engelbrecht, Principal Researcher on Climate Studies – Modeling and Environmental Health at the Council of Scientific and Industrial Research (CSIR) said heat waves are natural occurrences; however evidence shows that South Africa's average temperatures over parts of the interior have risen by as much as 2 °C – compared to pre-industrial temperatures over the last century.
"Extreme weather events have occurred long before humans have started to change the concentrations of the greenhouse gases in the atmosphere – so to some extent, these events occur as part of natural climate variability. However, the enhanced greenhouse effect and other forms of anthropogenic (in other words caused by humans) forcing is causing an increase in the frequency of occurrence of extreme weather events, such as the heat waves and flooding."
More than 4⁰ warming expected inland
He said climate models project that this warming will accelerate during the 21st century, if current trends in greenhouse gas emissions persist.
"Warming of more than 4°C over the interior, and more than 3°C along the coastal areas, is a likely scenario. Climate models also project increases in the occurrence of days with extreme temperatures, and increases in the occurrence of heat waves across the southern African region," he said.
64 vegetation fires causing more damage
According to Engelbrecht the heat wave was a result of high temperatures and dry north-easterly and northerly winds, which is a deadly recipe for raging veld and forest fires.
City of Cape Town Fire and Rescue Services spokesperson Theo Layne said firefighters had responded to over 100 vegetation fires in the Western Cape over past the weekend alone. He said that on Saturday, firefighters responded to 64 vegetation fires and by Sunday afternoon, they had already responded to 38 fires.
Layne said last year's statistics showed there was an average of 50 vegetation fires everyday during January.
"Our biggest problem is the negligent and malicious behaviour of people. Especially with our windy conditions, fires spread rapidly," he said.
30% of the earth's surface is affected by fire
Fire destroys forests and vegetations which are our sources of food – it is both a driver and an indicator of climate change.
When biomass is burned, copious amounts of gases and particulate matter are released, billowing smoke plumes fill the sky, and entire ecosystems can change in seconds.
A veld fire outside Ceres, which was fanned by strong winds, claimed the life of one person earlier this month, while two people were killed and over 200 others were left displaced in shack fires in and around Cape Town.
"South Africans will battle to achieve human comfort within our homes and work places. Increases in extreme temperature events may also be expected to impact significantly on agriculture and biodiversity in the region," Engelbrecht said.
For more information on the risks that climate change poses to the South African region, visit the website of the South African Risk and Vulnerability Atlas.
By Sonia Koopman