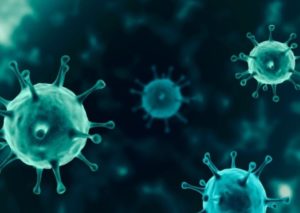 Gift of the Givers (GOTG) is a partner to the government's Covid-19 initiative, augmenting public health services by supporting medical professionals with protective wear, supplying relevant essential medical equipment and providing medical consumables to the institutions in urgent need.
The National Health Minister is fully appraised of their intervention through the Deputy Director of emergency and disaster medicine in the department, Dr Ahmed Bham, who was appointed by the minister to lead the team to repatriate South Africans from Wuhan.
Ahmed is head of Gift of the Givers' Search and Rescue team. He is currently in charge of the Quarantine Centre at The Ranch. Various health departments, disaster management services nationwide and an MEC have requested partnership with GOTG to deal with the anticipated health challenges.
To further enhance efficiency and identify areas of need in real time, GOTG has partnered with Vula Mobile, which has 11000 registered medical professionals linked to it nationwide. Within 10 minutes of a positive case they can be informed of what intervention is required from anywhere in the country. In the meantime requests are already pouring in from professionals on this app to have items in advance as many of their facilities are poorly resourced.
Requests from all quarters are very similar: N-95 protective mask, 3-tier lower cost mask for selected patients, hand sanitisers, disinfectant, sterile gloves, disposable sterile gowns, goggles, visors, ventilators and related equipment (in selected cases). Chris Hani Baragwanath and Raheema Moosa Hospital have requested the setting up of a tent, with beds, protective wear and all equipment necessary for testing and quarantine. They want this facility OUTSIDE the existing hospital infrastructure, but on the premises to reduce risk to the other patients who may be immunocompromised.
Providing affordable testing is another essential aspect of the management process. GOTG has set up a facility in Johannesburg for the purpose, which has been extremely well received, costing the patient the discounted, subsidised rate of R750. The Dome in Randburg has offered heir undercover venue and parking facility at no cost to set up a testing site with immediate effect, with a view to extend it to a quarantine centre if needed. They are in discussion with various role players to set up cost effective testing facilities in selected areas nationwide. Roshnee is their second site and will be functional from Monday.
GOTG is considering all the requests pouring in. They are taking delivery of 10000 N-95 masks and 720 bottles of quality disinfectant today. On Tuesday they are receiving 50000 3-tier masks. They have large quantities of sterile gloves in stock already. They have stood guarantee for the purchase of 1000 imported pcr test kits and will do so for every repeat 1000. They have a preferred tent supplier, and are busy engaging various suppliers to negotiate prices on all the medical equipment required. Medical companies are donating equipment and consumables.
Gift of the Givers is also actively involved in drilling boreholes at schools and hospitals, and delivering clean water for drinking and hygiene seven days a week. They have three water tankers for the purpose.
Contributions can be made to the Backabuddy campaign or into Gift of the Givers, Standard Bank, Pietermaritzburg, Account number 052137228, Branch Code, ref. Covid-19.
Medical equipment and medical disposables in kind will be accepted. For Section 18A tax deductible certificates please send details to donations@giftofthegivers.org.