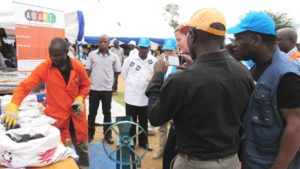 SEED with the support of the International Climate Initiative (IKI) is hosting the SEED Starter in Johannesburg, South Africa for aspiring entrepreneurs with business ideas that address social and environmental challenges. If you or anyone in your network of contacts is interested in developing their own green business and need expert support in creating a business model around the idea, then do apply today for the upcoming SEED Starter Cohort.
Where: Johannesburg, South Africa
Dates:
DESIGN Workshop (workshop 1): 9-11 November 2020
REFINE Workshop (workshop 2): 7-8 December 2020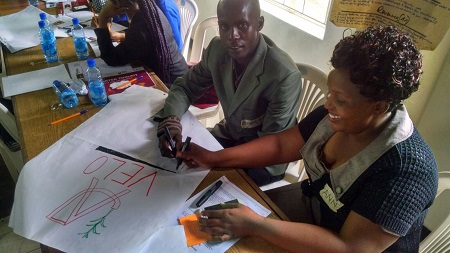 Sectors:
Biodiversity
Clean Energy
Green Technologies
Sustainable Agriculture
Waste Management
Water, Sanitation & Health (WASH)

What is the SEED Starter?
The SEED Starter programme supports teams of entrepreneurs (2 to 5 team members) in developing and implementing their innovative business ideas. Our SEED Starter programme is being implemented globally in South Africa, Ghana, Uganda, Indonesia, India and Thailand in 2020.
Learn more about some of the "green" and "socially inclusive" (or eco-inclusive) business ideas from past SEED Starter Teams.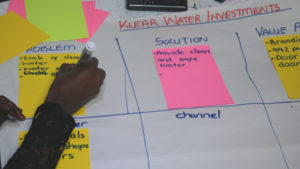 What will participants do?
Aspiring eco entrepreneurs begin by forming teams of 2-5, and come up with business ideas to tackle a selected key challenge in South Africa. Under expert guidance, the teams will come together during a 3-day DESIGN Workshop to develop their business idea. Next, the teams get to test the ideas with potential customers and partners during the TEST Phase (4-6 weeks). After that, the teams get together again to present and refine their findings during a 2-day REFINE Workshop. At the end of the Starter programme, the teams will have developed a solid business concept and be ready to engage partners and investors in launching their product/service in their market. After the SEED Starter, teams will also be eligible to apply for a SEED Grant of up to 1,000 EUR in co-financing for your investment.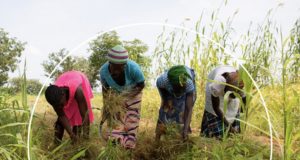 Who is eligible to apply?
Individuals who have an initial business idea or a problem they want to solve or are in the early stages of setting up their enterprise.
Selected participants will receive training FREE of charge but participants have to pay for their own transport and accommodation costs.
Application Deadline: 30 October 2020