The City of Cape Town's draft Climate Change Strategy is available for public comment from 1 to 30 September 2020. Climate change is a global threat and Cape Town is particularly vulnerable. Residents and interested parties are encouraged to please participate in this process.
It is the City's vision to create an urban environment that is climate resilient, resource efficient and carbon neutral. The strategy comes amid the urgent requirement for all of us to change our current climate change trajectory, and to develop measures to adapt to the changes that climate change brings.
It is in our best interest to take bold action now.
Thus, the strategy outlines how and why the City is committed to reducing greenhouse gas emissions and aims to be carbon neutral by 2050. A pro-active approach to climate change will also assist Cape Town's recovery from the COVID-19 pandemic as the green economy offers new opportunities to enterprises and jobseekers.
A proactive response to climate change also means seeking new ways to deliver essential services in a more inclusive, cost-effective and sustainable manner.
The draft Climate Change Strategy confirms the City's commitment to take the necessary action to adapt to the predicted impacts of climate change which pose a risk to socioeconomic stability and growth; to mitigate long-term impacts; and importantly, to harness the opportunities of a new green economy.
'Responding to climate change will require significant changes, but acting now will enable inclusive economic growth and social development, and environmental sustainability. The strategy provides a framework for the City to transform the way it plans and operates, and to ensure that the key City policies and strategies are aligned when it comes to climate change. The strategy also requires the City to work more collaboratively. Climate change affects all of us, and I am encouraging a vigorous participation process with as many contributions as possible to help us refine and improve on the draft that is now available for comment,' said the City's Mayoral Committee Member for Spatial Planning and Environment, Alderman Marian Nieuwoudt.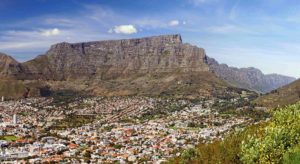 Cape Town is facing the following climatic changes:
a significant decrease in average annual rainfall
changed seasonality of rainfall
a significant increase in average annual temperature and increased maximum temperatures
more high heat days of 35 degrees and more; and more frequent and intense heat waves
an increase in wind strength
a rise in average sea level and increased coastal erosion
'Climate change might be a very foreign concept to most of us, and one might feel quite powerless with these huge shifts taking place, but if we all start doing the small things to change the direction in which we are heading, and to plan for this new future, we can bring the change that is required.
'We know that climate change is happening and that it will have a drastic impact on our world, and especially the most vulnerable residents and habitats. We know we can all take small steps in our homes and neighbourhoods, schools and workplaces to change to more climate-friendly actions. This is a good starting point.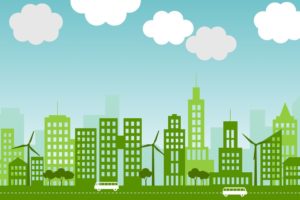 'At the same time, the City is developing a Carbon Neutral 2050 Goal and a Climate Action Plan, scheduled to be finalised by the end of 2020. This forms part of a global commitment that the City has made to achieve the mitigation and adaptation goals of the Paris Climate Agreement: among others, limiting global warming to below 1,5 degrees Celsius to prevent a climate catastrophe and to find ways of becoming more resilient and sustainable as we adapt to our new reality,' said the City's Mayoral Committee Member for Energy and Climate Change, Councillor Phindile Maxiti.
Climate change will impact all who live and work in Cape Town. The impacts include food, water and job insecurity, flooding, heat stress, ecosystem degradation, loss of and damage to infrastructure and property due to severe storms and strong winds, increased risk of fire, and the risk of loss of international market access due to the carbon intensity of our products and services.
Given the current high levels of unemployment, poverty, and informality the city is even more vulnerable to these risks.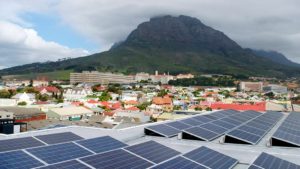 The strategy prioritises the following 10 focus areas for adaptation and mitigation, and stipulates goals to give effect to the City's strategic intentions:
heat, heat waves, and high heat days
decreased rainfall, drought, and water scarcity
flooding, flood risk, and storm damage
coastal erosion and sea level rise
fire and fire risk
clean energy for job creation and economic development
zero emissions buildings and precincts
green transport for quality of life and livelihoods
spatial and resource inclusivity
circular waste economy
Proactive planning and implementation to address anticipated impacts will be more cost effective in the long-term.
Mitigation also means that Cape Town must contribute to the global effort with a commitment to carbon neutrality so that the local economy can trade competitively in a global world that is rapidly rejecting carbon intensive goods and services. The City is well placed to seek opportunities in a global green economy and this strategy gives policy direction in this respect.
In 2017, Council adopted the first City Climate Change Policy. This policy was reviewed in 2019 and upgraded to a strategy. The latest draft builds on the commitments of the 2017 Climate Change Policy, and includes new commitments and a more ambitious programme of action.
A monitoring and evaluation plan will be developed so that the City can track the strategy's implementation. This will inform future updates and changes.