COP26 is a pivotal point in the future of our planet and its inhabitants, and most of us don't have a seat at the table.
Do you feel frustrated and powerless when you read the headlines about the climate crisis and the lead up to COP26?
Do you trust our governments to make the right decisions?
Discovering your Personal Power during a Climate Emergency will reconnect you to your inspiration, hope and passion. It will give you the tools, resources and steps to connect with the fire in your belly!
Instead of feeling like we're sitting on the sidelines, we can believe that we have power to engage with the unfolding of our future, and tap into that belief.
Using the tools of the Work that Reconnects and by engaging with Active Hope you will be guided to discover powerful new actions you can take for yourself and your life, as well as tapping into the resources and partnerships you need to make them happen (without burning out).
This course is designed to help each participant find their own pathway to 'Going Forth.' Providing clarity on next steps, identifying inner and outer support, and discovering practices to maintain momentum.
Session 1: Catching an Inspiring Vision
How to coalesce our vision, our dream, our goals and start to identify steps we can take towards that.
Session 2: Daring to Believe it is Possible
How do we connect with our courage, determination and resilience, even when we encounter difficulties?
Session 3: Building Support
We do not have to do everything alone. How do we identify and tap into supportive networks to provide energy for our commitments?
Session 4: Maintaining Energy and Enthusiasm
What practices do we need to prioritise to maintain our energy? To allow ourselves time and space for self-care and nourishment?
This course is open to you regardless of whether you have previous experience of Active Hope or the Work That Reconnects.
Presenters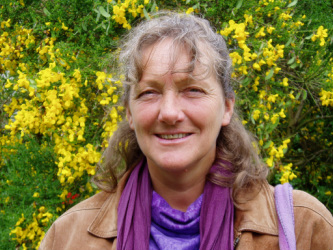 Margo van Greta is a pioneer of holistic spirituality and a facilitator of transformation. She studied with Joanna Macy in the UK, and committed to bring more Active Hope programs into the world. Passionate about creating a safe and supportive space for transformation, Margo is a qualified guide of the Game of Transformation and has been leading retreats and workshops for 25 years. Margo is a practitioner of Tibetan Buddhism since 1987 and is a qualified Discovering Buddhism teacher. She lives in the Findhorn Community since 1991 and deeply loves nature.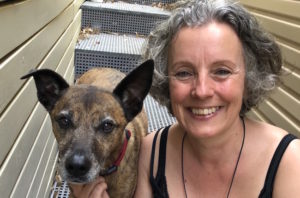 Jacqueline Buckingham is an animal communication teacher and mentor and a master facilitator. Having studied with Anna Breytenbach, Joanna Macy and John Seed she has facilitated workshops founded in Deep Ecology principles, since 2006. Jacqueline is committed to reconnecting people to their own inner resources and personal power; and to restoring balance and harmony between humans the rest of the natural world.
Dates
16, 23, 30 October & 6 November 2021
Time
11:30 – 13:30 in South Africa
Location
Online on the Zoom platform
Join us now
Register and find more information here.