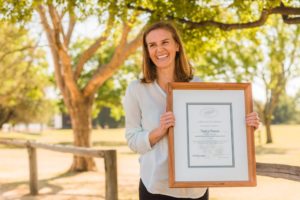 It is easy to go through each day without ever comprehending the stability of the ground we walk on, the quality of the air we breathe or the state of the soil that nourishes our next meal.
The assumption of nature's endless abundance and the carefree attitude many carry about the environment makes the need to equip African governments, businesses and policymakers with biodiversity data for sustainable decision-making even more pressing.
At the centre of all existence is nature. We depend on nature not only for our physiological needs but to supply our constantly growing economic developments. Beyond our basic physiological needs, we also look to nature for higher needs such as cultural and recreational activities. Simply put, we cannot live without nature and the wide range of life it supports.
The human footprint and biodiversity
As people continue to make progress, urbanisation, agricultural production and wildlife exploitation increases, pressure is added to an already stressed natural environment. This results in a loss of biodiversity, threatening life as we know it. To mitigate this ever-impending threat, measuring and recording changes in the abundance of wild populations and habitats, particularly in relation to how we use land can provide insight into the impact human activity is having on nature.
Governments sit with the seeming conundrum of balancing the growing demands of socio-economic development with environmental needs to ensure people and societies thrive alongside the biodiversity on which they depend.
Dr Hayley Clements (pictured, top) is a researcher at the Center for Sustainability Transitions, Stellenbosch University and at the core of what she does is understanding how biodiversity connects to human well-being. Through the newly launched Biodiversity Intactness Index for Africa, the BII4Africa project is making a holistic assessment at country, province and even municipal level for government, conservation and natural resource management decision-makers to have the biodiversity information they need to guide sustainable development.
The Biodiversity Intactness Index assesses the average change in abundance of all species due to the particular land uses and human activities in the observed region. This accounts for changes over time and between locations which can be estimated by expert opinions to provide credible and practical information to use over alternative indicators that require extensive data and resources.
Decentralising data-driven decision making
The increased pressure we continue to put on the environment is pushing nature towards a series of tipping points, beyond which the amount of biodiversity lost will cause an ecological collapse. With the biodiversity Intactness Index being readily available, we will be able to answer questions like, how many more ecosystems must be conserved to avoid reaching a tipping point?
Funded by the Jennifer Ward Oppenheimer Research Grant, which is awarded annually by Oppenheimer Generations to support research programmes focused on contributing to the advancement of environmental and allied sciences in Africa, this project today allows over 100 biodiversity experts across the continent to contribute their knowledge to develop biodiversity intactness index scores for Africa that are simple to understand.
All this work will help policymakers and broader stakeholders make the best-informed decisions for appropriate land use allowing us to balance the growing demands of socio-economic development with environmental needs. The index is currently being developed and will be available and accessible on the Bii4africa website in a usable and relevant format for application in sustainable decision-making in 2022.
Coming together to conserve
Nature underpins human existence and uniting to conserve it is a cause that involves and requires all of us, all of the time. The Oppenheimer Generations Research and Conservation teams are continually exploring research opportunities focused on ecological biodiversity because maintaining biodiversity is crucial for the continuation of nature and all species.
Dr Hayley Clements also states that "it is imperative that we navigate development in ways that are both sustainable – conserving the ecosystems on which we all depend, as well as just – considering the well-being of all people. This project aims to assist decision-making through an index that shows how biodiversity is impacted by development, and what this means for human well-being. Importantly, the index is being developed through a collaboration of over 100 experts in African biodiversity – with African knowledge contributing to African decision-making."
Making this information accessible and available is one of the many things we can do together to foster a culture of conservation and ensure Africa isn't restricted by limited access to information. The more we draw on sustainability science and transdisciplinary research, the better equipped we will be to make decisions that are best for both sustainable and just development for our economy and environment.
The Oppenheimer Generations Research and Conservation team continue to build a first-class research entity which supports, funds and facilitates national and international researchers to conduct cutting-edge research focused on the natural sciences and ensure practical impactful outcomes. They are committed to leaving the world better than how they found it, and to building sustainable and prosperous societies, doing so through focused engagement across the land, people and cultures they touch.