Southern African Solar Energy Conference
November 25, 2019 @ 08:00

-

November 27, 2019 @ 17:00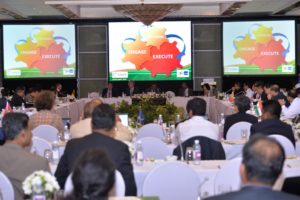 The University of Fort Hare will host the 6th Southern African Solar Energy Conference (SASEC), which will take place from the 25th to the 27th November 2019 at Mpekweni Beach Resort, Eastern Cape Province, South Africa. This is the second time the event will be coming to the Eastern Cape, and we look forward to hosting you in our beautiful Province. Come and join us!
The conference will focus on both Solar Photovoltaic and Solar Thermal Energy technology systems and applications. The conference provides the opportunity for researchers, engineers, technologists and individuals to share and discuss recent developments in the field. It is a particularly good opportunity for postgraduate students to showcase their research progress, network and develop knowledge of solar energy technologies.
The conference will start on the Monday morning with a plenary session after which the presentations will split into PV and Solar Thermal tracks. Delegates are invited to attend a welcoming cocktail function on Monday evening, while Tuesday will follow a similar programme with the Conference Dinner in the evening. The conference will end on the Wednesday.
The conference will have a specific focus on research, technology development and deployment of solar energy in the South African context shared with experiences from other parts of the world. To benefit the Solar Energy community as a whole, engineers and scientists from academia and industry are encouraged to share their on-going and completed research, technology developments and experiences with technology deployment at the conference.
Presentations at SASEC will be subject to the acceptance of an abstract. The review process will consist of an initial review of one-page abstracts followed by a rigorous review of the complete papers. Comprehensive conference proceedings will be published.
Keynote Speakers
Dr Paul Gauché, Manager, Concentrating Solar Power (CSP) Technologies, Sandia National Laboratories
U.S. DOE Gen3 and SunShot 2030 Concentrating Solar Power R&D: In search of $0.05/kWh, autonomy and seasonal storage
Paul Gauché has been the manager of the Concentrating Solar Technologies department at Sandia National Laboratories since April 2017. In this role, he also manages the Concentrating Solar Power (CSP) program and the National Solar Thermal Test Facility (NSTTF) in Albuquerque, New Mexico. Paul's team focusses on developing CSP technology for the U.S. Department of Energy, but the team also conducts high flux, high temperature testing for other customers that include the CSP industry, NASA and the U.S. Department of Defense.
Paul holds a Mechanical Engineering Ph.D. from Stellenbosch University in the fields of CSP and energy systems. He founded the STERG research group and continues to advise graduate students as an extraordinary associate professor. Prior to working in CSP, Paul was an engineering manager and strategic planner at Intel Corporation where he managed teams around the world to deliver mobile platforms to OEMs.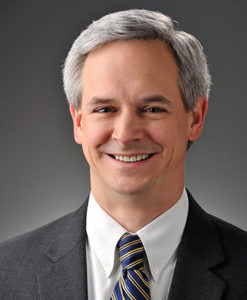 Dr Ben Kroposki, Centre Director, Power Systems Engineering, NREL
Integrating high level of PV into existing power systems
Dr Ben Kroposki leads strategic research in the design, planning, and operations of electrical power systems. His expertise is in the design, testing, and integration of renewable and distributed power systems, and he has authored more than 100 publications in these areas.
Topics of interest
General Solar Energy
Solar Thermal Energy
Solar Photovoltaics
Solar Resource
Concentrating Solar Power
Industrial and Domestic Solar Heating
Integration of Solar Energy into the Grid
Important dates
1st Call for Abstracts: 28 March 2019
2nd Call for Abstracts: 24 April 2019
Abstracts due: 13 May 2019
Notification of Acceptance: 10 June 2019
Final Paper due: 2 September 2019
Early Bird registrations close: 1 November 2019
Conference: 25 – 27 November 2019
Register and submit abstracts here.