South Africa is home to innovative ideas that solve local challenges such as mitigating the effects of climate change. These innovative solutions play a vital role in creating sustainability in communities such as Stellenbosch which in turn uplifts the quality of life.
In supporting these innovative solutions, Stellenbosch Network – in partnership with the Sustainability Institute and the Department of Science & Innovation's Regional Innovation Support Programme (RSIP) have identified the top three finalists for the third annual #IdeasForChange Sustainable Stellenbosch Challenge.
The competition aims to uncover and support the development of innovative ideas, business models, process flows, and technology with the potential to improve the quality of life of citizens, lessen the social and environmental impact of rapid urban development and enhance the sustainability of local ecosystems on which Stellenbosch is dependent.
The finalists are: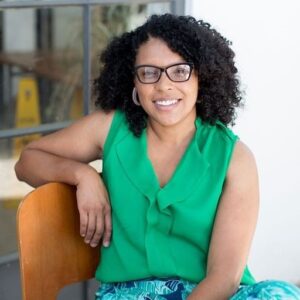 Lizl Naude: Lilly Loompa Upcycled Homeware
Lilly Loompa upcycles discarded waste material, into usable homeware, thus adding to the circular economy. Lizl and her team plan to work with scientists and engineers from the University of Stellenbosch and CSIR and look at harvesting and creating new kinds of materials from current waste streams. They believe there is value in waste that is overlooked, and with more research and innovation, it can be a much-needed commodity.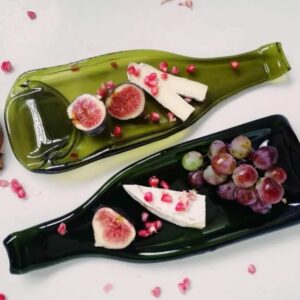 After the new material has been deemed as safe and usable, they want to create new products that can be sold directly to the public in stores and online. These products will be manufactured at micro-factories which are manufacturing facilities where community members will produce the products. They will also have a collection facility where people will be paid for clean and usable waste. In this way, they can create income opportunities for the community members while simultaneously keeping the neighbourhoods clean.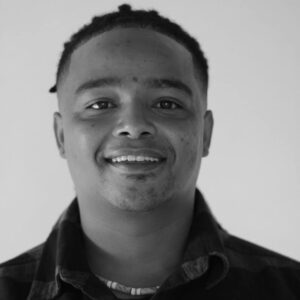 Darrius Salvester: Jamestown Organic Waste Recycling
Jamestown Organic Waste Recycling is a project, in partnership with Usiko – an NPO based in Jamestown – and Techno Park to create economic opportunities through recycling organic waste as a service. The service will use custom-designed e-bikes and trailers that have been purchased from Stellenbosch-based company, Lark, to pick up organic waste after which it will be composted in Usiko's Community Garden in Jamestown.
This will aid soil health and enable the garden to organically grow vegetables to be used in nutritional programs by Usiko. Organic waste going to landfills is a major source of global Methane emissions. Methane has more than 80 times the global warming power of carbon dioxide over the first 20 years after it reaches the atmosphere and reducing this waste stream is one of the most effective ways to address global climate change.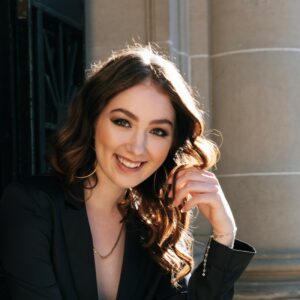 Renate Van Rooyen: The Safety Box
The Safety Box is an integrated solution to address unemployment, high petrol prices, crime and climate change by building structures in public spaces around Stellenbosch. The safety box will have bike racks where individuals can store their bikes in secure safety racks. In this way, the team addresses issues of overpopulation which lead to a big need for parking in the municipality.
The box will have a solar panel roof, which will power the biometric system and some of the coffee stand's energy requirements. To address unemployment, there will be a coffee stand attached to the box, free from rent in return for some duties such as keeping an eye over the bicycles and tending to the plants on the wall. The plants on the walls of the box will act as a carbon sink to pull carbon dioxide from the air.
Sam Hale from the Sustainability Institute says:
"Such fantastic ideas were submitted; it was seriously hard to choose. This Challenge has proven to be a platform that sparked and brought forward inspired ideas driven by purpose – its purpose then surpasses choosing one winner. I want to encourage everyone who submitted to carry their ideas forward; your work is valuable and can affect meaningful change. Solving global problems at a local scale takes creativity and will, and you have all showcased this".
Speaking about the need to utilise innovative ideas to make Stellenbosch more functional and an attraction for tourists, Carmen Saville from Stellenbosch Municipality notes:
"Our municipality is home to some of the brightest ideas that solve daily challenges and open opportunities for economic growth. Not only do these ideas stimulate economic activity in the municipality, but they also enhance sustainability for the future by making our town a tourist attraction."
The finalists stand a chance to win their share of R30,000 in cash prizes and gain access to a Value Proposition Masterclass to help bring their ideas to life. The Stellenbosch community is invited to vote for the most innovative idea that will make the town sustainable for the future.
Vote for the most innovative idea here. Voting closes at the end of August 2022.
Stellenbosch Network is a cross-sector and inter-disciplinary membership organisation that brings people together from industry, government, society, and academia with the aim of sharing ideas, fostering connections, and encouraging collaboration and partnership for inclusive economic growth for the greater Stellenbosch area.