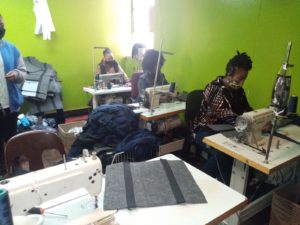 Across South Africa, and the world are a group of determined women who come from an impoverished community that you may have never heard of. These are Woman Waste Pickers. They search high and low for recyclables that can be transformed from waste into a source of limitless creative potential.
Inspired and motivated by the women Waste Pickers of Phalaborwa, South Africa, who wake up every day and choose to create a better life for themselves, for their families, their communities, and even you and me – Masekhethele was born. The word means "choose for yourself" in all African languages.
PETCO is spearheading the operation to move a circular economy. PET plastic bottles can be recycled into many new and useful things. A PET plastic bottle can be recycled into a brand new bottle or into polyester staple fibre which can be used to make items like clothing or bags.
Creating bags from PET Bottles
Masekhethele have chosen to uplift and upskill the community of Phalaborwa, starting at the roots with the women waste pickers. The partnership has lead to the creation of sustainable jobs, enabling better livelihoods for these women. By supporting Masekhethele, PETCO supports waste pickers, who collect PET bottles, crush them and transform them into recycled PET Fabric. The partnership assists in training potential sewers, giving work to groups of informal tailors and woman beaders to ultimately build Masekhethele as a whole.
After sharing the Masekhethele story with PETCO, PETCO opened their hearts and filled so many more by travelling the journey with Masekhethele. Masekhethele operates under the umbrella of Siyavuma, a NGO/NPC. Siyavuma is a passionate driver of the project, carrying out training, design and marketing for Thinavhuuo. Thinavhuuo is the buy-back centre in Phalaborwa that buys all the recyclables brought to them by the waste pickers. Willie Ramoshaba, the founder of Thinavhuuo has respect for his community and the waste pickers which are the root of keeping their environment clean and assisting in sustainability for the community.
Sharing the same values PETCO, Siyavuma and Thinavuuo, are wanting a better life for the waste pickers through financial stability and enabling them to optimize "The spirit of free enterprise."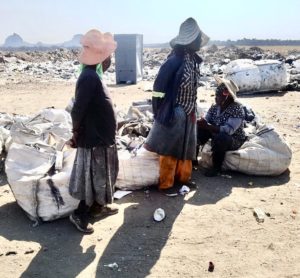 Training for informal sewing entrepreneurs
Recycled PET fabric accessories and products are all the rage around the world, but Masekhethele not just adding another brand to the list. They are supporting and celebrating the women at the root of it all – the waste pickers who source the recyclables. These recyclables are then transformed into beautiful, high-quality products by sewing group entrepreneurs and soon to be trained woman sewers from Phalaborwa, creating upliftment through job creation. Over and above the income earned through sourcing recyclables, 10% of all profits go directly to the 350 waste pickers of Phalaborwa who tirelessly help create a better world for every one of us.
PETCO has shared a donation made by Wendy Ackerman to purchase sewing machines for Masekhethele's training centre in Phalaborwa. The funds were also used to bring women up from Phalaborwa for training. Masekhethele have been able to secure and ensure good living conditions and meals for the women whilst they were being trained.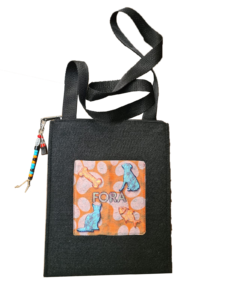 Assisting vulnerable animals
Friends of Rescued Animals (FORA) is a shelter for unwanted dogs and cats situated in Krugersdorp (Mogale City) Gauteng. They adhere to a pro-quality of life policy and operate on the three R's principle – Rescue, Rehabilitate and Rehome. At FORA you find ordinary people with an extraordinary passion for animals. Together, Maskhethele, PETCO and FORA are choosing to improve lives. Helping animals in need, building up the broken and the voiceless to give them a better tomorrow, while holding hands with Masekhethele doing the same for the women of our land.
As a part of the journey, Masekhethele introduced PETCO to FORA, leading to the formation of a three-way partnership. PETCO donated PET fabric to be used to make bags to be sold on both Masekhethele and FORA's website and at FORA. A percentage of all sales of these bags and key rings will go to FORA to assist them to raise funds for their new premises, to build new homes for the animals to live in. A percentage of the sales will also go back to Masekhethele to uplift women waste pickers.
PETCO is the trading name for the PET Recycling Company NPC. PETCO, as a non-profit company, is not involved in the physical collection or recycling of waste PET in South Africa, choosing to remain outside of the PET recycling value chain. Instead, it acts as a Producer Responsibility Organisation (PRO) that financially supports, on behalf of its members, activities along the waste PET value chain.