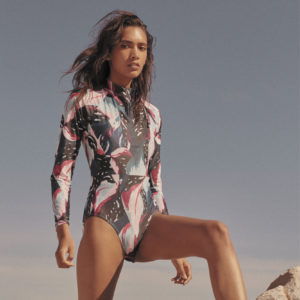 Did you know every second breath we take comes from the ocean? Healthy oceans sequester carbon dioxide, mitigate climate change, give us food, regulate our weather, create jobs, and support eco-tourism. The ocean is the world's greatest unifier, and now outdoor apparel and ocean protection come together in an exciting partnership.
WILDOCEANS, a programme of the WILDTRUST, has teamed up with leading sporting retailer, Mr Price Sport, in creating a range that supports a worthy cause. What better way to keep ocean protection and health top of mind than by making the message wearable too?
WILDTRUST is a leading environmental non-profit organisation working in 46 communities across six provinces in South Africa, and through the work of WILDOCEANS, reaches into Eastern Africa.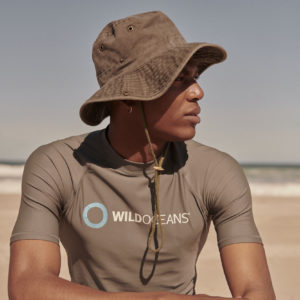 Mr Price Sport approached WILDOCEANS in 2019 with a vision to partner on a range that would showcase how amazing our oceans really are, while raising funds for the programme.
"It has been such fun collaborating with the super-creative folks at Mr Price Sport," said WILDTRUST Campaign Director Lauren van Nijkerk.
"They made us look at the ocean, and the work that we do, and how it could be translated into feminine and masculine merchandise concepts and designs, as well as consider what ocean-life would resonate with children. It has already been such an interesting experience – applying our world of conservation to their world of outdoor apparel."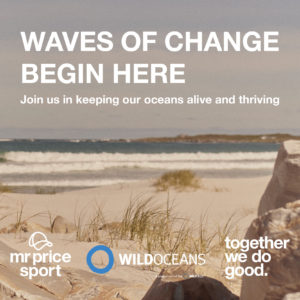 The WILDOCEANS programme works to protect and restore marine biodiversity and build resilience for people and nature. It also works to support community livelihoods, develop future leaders, generate scientific knowledge, and establish advocacy and awareness campaigns. WILDOCEANS is known for its work in and around Marine Protected Areas (MPAs), as well as a project working to increase protection for sharks, one of the most endangered species on the planet.
The research work of WILDOCEANS is often carried out on its vessel, the 62-years-young Angra Pequena. Funds raised through the sale of the WILDOCEANS and Mr Price Sport collaboration will mostly enable more research work, as well as the knowledge-building and capacity-building of youth, as well as the discovery of new species underneath the big blue blanket.
"On almost every expedition over the last few years we have discovered new species," said van Nijkerk.
"There is still so much we need to learn about life below the surface. Understanding more about what exists in South Africa's oceans means we can better protect them."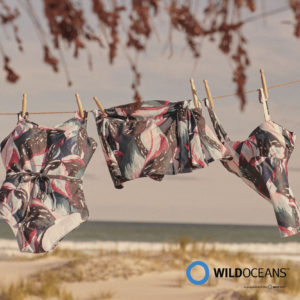 The beautiful imagery on the clothing items have been inspired by what the programme has been able to capture in the ocean with BRUV (Baited Remote Underwater Video system) and ROV (Remote Operated Underwater Vehicle) technology. This makes the ocean – and everything in it – more real and tangible for people.
Through the new WILDOCEANS Mr Price Sport range, people will be able to connect with, and be inspired by, the ocean. It is a conversation starter and a wearable statement, which the programme hopes will boost a love for the ocean.
Look out for the WILDOCEANS branded tag on the Mr Price Sport range now in store, 10% of every sale will contribute towards the work of this marine conservation programme and will mean your purchase will ultimately help save the ocean.