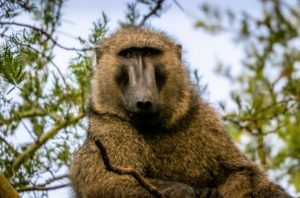 Residents of Kommetjie and Simon's Town can now make use of a special, safe recycling initiative in their area. This new project, says organisers, will also help the local economy.
"We have been working in the area for a number of years already and we understand the unique challenges that residents face in the area when it comes to the safe handling of recycling material. They want to make sure that the environment is protected, and that local wildlife is not placed at risk, but yet at the same time it is understandable that people might be more worried about the pandemic than about recycling," says Justice Tootla, MD of waste management company Averda.
"This is why we partnered with local community groups to make it as easy and convenient as possible for people in the surrounding suburbs to safely dispose of recycling material. We are hopeful that it will make a particular difference in not attracting baboons to refuse left out for collection."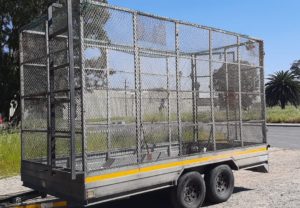 Luana Pasanisi from local environmental awareness organisation "Green Group of Simon's Town" says there are many facets to residents leaving their recycling out on the curb.
"We need to find a way to deter baboons from coming out of their natural habitat to access easy food rewards in the form of refuse. It draws them into an urban area which presents dangers to them as wild animals – navigating busy roads, dogs, pellet guns and of course very unhealthy eats found in our human waste.
"The cage serves a multi-prong purpose as it also mitigates waste being strewn around in heavy winds and entering our delicate marine conservancy and mountain reserve. Consolidated waste in a cage in an eco-town is a responsible way to manage our waste."
Tootla adds that a second problem within many areas are the waste pickers and when they open these recycle bags, they leave the unwanted waste lying around. Due to the high winds, some of this waste ends up the oceans. Marine life either ingest or get entangled by this debris, causing severe injuries and death.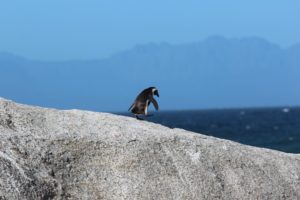 "We believe the best way forward is to have a central collection or drop-off point for recycling material, which is what we hope to achieve with this project. We have developed these "baboon safe" recycling cages which will be available for members of the public to use," says Tootla.
The cages are available on Mondays at Jubilee Square in Simon's Town between 9am and 11am. On Tuesdays, it will be available between 9am and 11am on Cardiff Street in Admirals Kloof, Simon's Town, as well as on the corner of Kommetjie Road and Wireless Road in Kommetjie, and on the corner of Main Road and Dreyer Road in Kommetjie.
Tootla says his company will collect the contents of these cages and take it to their local Materials Recovery Facility, where 46 staff members from local communities receive close on 700 tonnes worth of waste each month.
The facility is able to recover around 80% of the waste and prepare it for shipment downstream to recyclers, which brings economic value back into the waste management process. It also helps limit the volumes that end up on landfill sites.