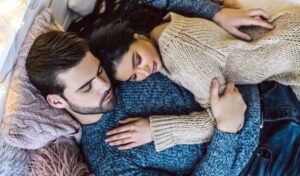 Take another look at that empty bottle of fizzy pop you just threw into your recycling bag. Tonight it could be part of your mattress – if you make the right choices.
The problem of plastic pollution is becoming more urgent every day. According to the US Department of Energy's National Renewable Energy Laboratory (NREL), over 82 metric tonnes of PET are used every year to make beverage bottles, packaging, clothing and carpets.
To date, the United Nations Environment Programme (UNEP) says only 9% of all plastic waste has ever been recycled. About 12% has been incinerated and the remaining 79% has accumulated in landfills, dumps or the natural environment.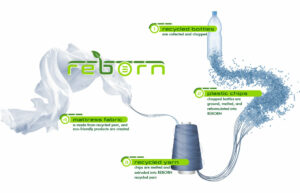 Advances in recycling technology have now made it possible to turn polyethylene terephthalate (PET) bottles into a luxurious knit fabric called Reborn, which is used in the latest Ecolux range of Slumberland mattresses.
Through this process, recycled bottles are chopped into plastic chips, which are then ground up and reformulated. This material is extruded into a yarn which can be woven to make luxurious mattress fabrics. Finally, an anti-microbial finish is given to the yarn to promote hygienic sleep and long-lasting protection against dust mites and odours.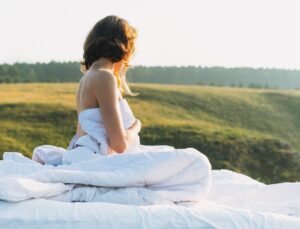 This is not the only part of a Slumberland mattress where recycled bottles are used. They are also used in the eco-base border and the eco-insulator pad, which ensures you don't feel the metal springs at the heart of your bed. The pad ensures the various comfort layers in the bed maintain the optimal position for comfort. Even the feet of the Slumberland beds are 100% made from recycled PET bottles.
You can sleep more soundly, knowing that you are playing your part in creating a liveable, greener planet for everyone.