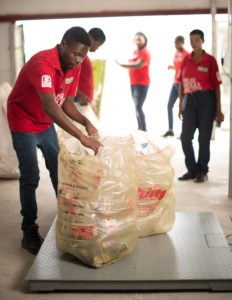 The impending Section 18 regulations of the Waste Act are set to permanently alter the operating landscape for many South African industries – with a significant shift from voluntary to mandatory Extended Producer Responsibility (EPR).
EPR means producers will be legally obligated to take financial and/or operational responsibility for collecting, sorting and treating their post-consumer products or paper and packaging for recycling and recovery.
The draft regulations apply to a broad range of products, including:
Packaging (glass, metal, plastic and paper)
Primary branded and unbranded packaging
Secondary and tertiary packaging
Industrial packaging
Locally produced and imported items
Non-packaging paper (writing or typing paper)
Plastic/non-plastic single-use items, such as crockery and cutlery
Agricultural plastic
Lightbulbs and electronic items
PET plastic ahead of the game
Fortunately, the PET plastics sector has already made significant strides with voluntary EPR but there remains a lot of confusion around the practicalities of implementing the new mandatory practices. As a Producer Responsibility Organisation, PETCO continues to engage with Government and other stakeholders on behalf of its members.
PETCO's most recent feedback to Government on the draft regulations includes the issue of target setting for the entire PET industry.
In the case of beverage PET, the methodology for measuring collection and recycling is particularly robust and PETCO is comfortable that it can include a target for both recycling and recycled content.
When it comes to PET thermoform, oil bottles and flexibles, PETCO has not been running EPR schemes on behalf of the majority of these producers and it will ultimately be up to these obliged producers to decide whether PETCO will represent them as a PRO, so target setting would be premature. However, PETCO is geared up to represent these sectors and have recently conducted a significant research project with the thermoform market in South Africa.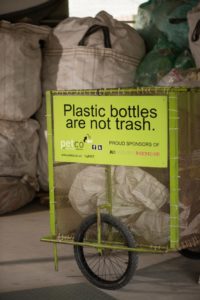 PETCO also continues to seek clarity on key issues and definitions that will impact the practical implementation of EPR schemes under the regulations.
For example, one of the key questions around EPR is: Who exactly is the producer?
It may sound simple but without a clear definition, who is ultimately legally obligated to comply with the regulations?
Is it the Brand Owner? For locally produced and imported branded goods?
Is it the Retailer?
Does it apply only to own/house brands?
Is it the Packaging Converter?
What about intermediate packaging, such as shrink wrap and outer corrugates, used to transport primary packaging?
What about licensed agencies for imported goods?
What about imported goods without local representation?
In PETCO's view, the producer is the entity that chooses to place an item in a particular format on the market. In most instances, this will be the Brand Owner. In a retail environment, when it comes to own brands, deli or takeaways, it will be the Retailer. Imported products are, likewise, important to consider and unpack further.
The Organisation for Economic Co-operation and Development (OECD) and a number of other global bodies define the producer as "the organisation that chooses what packaging format to use for its products." But as you can see, it's a little murkier and more complex in practice.
Questions. Questions. Questions.
If you are designated as a producer, what will your responsibilities be?
What's it going to cost you?
How will Section 18 change the way PETCO currently operates?
How do we now measure success?
How will your business look going forward?
Read more about the legislation at Centre For Environmental Rights.
Global call for EPR
South Africa is not alone in the drive towards formalised EPR. 24 members of the Consumer Goods Forum (CGF) – including PETCO Voting Member The Coca-Cola Company – have just released a joint statement supporting the establishment of EPR systems worldwide and encouraging constructive inputs and collaboration from industry players.
As this extract shows, their approach echoes PETCO's stance on an industry-led framework for EPR: "…We favour programmes that are governed by producers through an industry-run Board of Directors. When launching an EPR programme, the programme should be managed by a professional Producer Responsibility Organisation operating on a not-for-profit basis and covering the entire jurisdiction, which helps foster broader coverage and deter 'free riding'."
The CGF is an industry network, which brings together the senior management of some 400 retailers, manufacturers, service providers and other stakeholders in 70 countries.