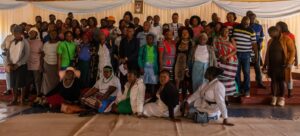 In an effort to create widespread awareness about the plight of communities living in and around the Vhembe Biosphere Reserve in Limpopo, Earthlife Africa Johannesburg wrapped-up World Environment Month by hosting a special public screening of the short-film MMSEZ – The Promise of Progress and Peril.
The 6-minute production captures the voices and concerns of those people who would be affected by the Musina Makhado Special Economic Zone (MMSEZ).
Makoma Lekalakala, Director at Earthlife Africa JHB says, "In this short documentary, we will hear voices of people like Mphatheleni Makaulule, who is a sacred sites keeper and David Tshidzumba, an Executive Director for Save Our Limpopo Valley Environment. One of the fears highlighted in the short film is that, when the MMSEZ project was presented to communities, it was full of prospects.
However, there are a number of promises that the community feels will not be fulfilled, at the expense of their heritage that will be destroyed – a heritage linked to the biodiversity of the land and area in question. We are talking about the tens of thousands of baobab, marula, and mopane trees that will be uprooted. These trees are directly linked to the people's culture and livelihoods."
Lekalakala adds, "Earthlife Africa supports these communities because if this project goes ahead, it is going to increase the carbon budget of the country by about 16%. This is contrary to protecting biodiversity and reducing greenhouse gas emissions. Furthermore, it also contradicts what the government has committed itself internationally, to reduce greenhouse gas emissions."
According to David Tshidzumba Executive Director for Save Our Limpopo Valley Environment, "The MMSEZ is being touted as an economic game-changer for SA and Limpopo but I believe this will be a game-changer of the worst kind. This metallurgical cluster would be an industrial zone which would be created by destroying around 3000 hectares of near-pristine natural and sacred environment in the Baobab Belt. Moreover, the affected section of the Vhembe Biosphere Reserve is home to diverse fauna and flora, which can only be found here."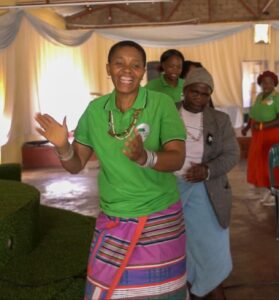 Mphatheleni Makaulule says, "Indigenous life is the flow of life and we understand this connection. With this MMSEZ they want to chop down many sacred indigenous trees. It is said they want to uproot up to 100 000 baobab trees. They want to disturb and destroy the graves of our ancestors. No! They must stop what they are doing. They must stop! There is so much talk about climate change. Don't they know that mining and such activities destroy the land?"
Tshidzumba adds, "A lot of us in the region actually go to the forest to connect with our ancestors, to connect with the land. Our culture is interwoven with the land, the environment, and its biodiversity. And stripping that away would be a cruel thing to do. I see the Musina-Makhado Special Economic Zone as a threat to people, to us, to our lives. This MMSEZ is going to impact climate change. I am sure that even in the environmental impact assessment these negative impacts become clear.
According to Thabo Sibeko, "One of government's justifications for this destructive project is that they are trying to piggyback on the high unemployment rate in SA to get the project going, to make it appear more favourable. However, we still have no idea what those jobs will be. Too many people were not involved during the public participation processes, as a result these people may not truly understand the scope of the negative impacts related to this development. Even if we only consider the destruction of biodiversity that will be required for the MMSEZ to go ahead, it is clear this project cannot be part of a just transition."