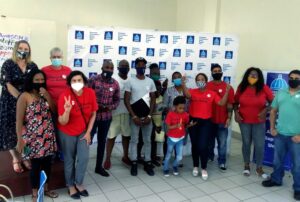 The month of April, World Autism Month, can be a difficult time for autistic people and those who support them. Typical people highlight the condition through out-moded symbols such as puzzle pieces and the colour blue and parents speak about how exhausting it is to raise an autistic child and this can be very triggering for the autistic community who would simply like to be accepted, supported, and included in society.
Over 50 % of autistic people are non-speaking or partially speaking and, like all of us, autistic people long for agency and control over their lives. Action in Autism, a non-profit organisation that strives to improve services and resources for autistic people and their supporters, is using the month of April to focus on highlighting and advocating for the rights of autistic people to education and basic services.
The organisation's annual Pledge to be Non-speaking event, to be held at the Action in Autism Centre in Durban on Saturday 9 April from 10am to 2pm, will include a sensory heaven experience tailored by and specifically for autistic people.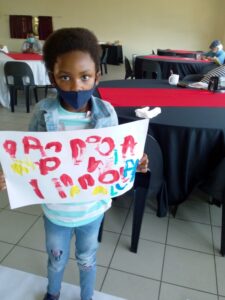 Those attending will be encouraged to use only alternative means of communication – signs, gestures, pointing, tapping or drawing – for the duration of the event. A foam pit, ball pond, lycra swing, trampolines and other sensory input will be available for our community. There is no prescribed fee, but a donation of R50 per family would be highly appreciated. Action in Autism does not receive funding from government and relies on donations and support from the community for the running of their services.
Inspired and encouraged by the many parents on the organisation's Whatsapp support group who are struggling to find appropriate quality education services for their children, the organisation will hold a march on Thursday 21 April in Durban central to highlight the dire need for more schooling facilities to accommodate the many autistic children in the province who are currently out of school. The march starts at the Durban City Hall and proceeds to the Department of Education and Culture, where a petition will be handed over to management.
The following day, Friday 22 April, Action in Autism in partnership with the University of KwaZulu-Natal will host a webinar on Autism and the dire needs of the Autistic Community and to discuss the many challenges and stereotypes that autistic people still face. Throughout April, the voices of autistic people will be most prominent through the organisation's social media platforms in the form of videos and other postings by autistic people in order that society gains further insight into understanding and accepting this marginalised and much maligned community.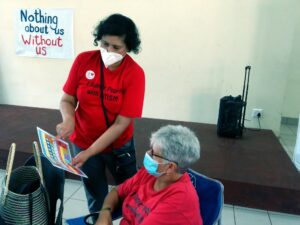 The central focus of Action in Autism is to improve the quality of life for autistic people and those who support them. The organisation builds partnerships between autistic people and the community through the provision of information, services, learning and research. The organisation's flagship programmes are its Early Learning Intervention Centre and Walk-in Resource Centre, the Shahumna Centre, a Skills Transfer and Business Hub for autistics, and a new Assessment and Therapy Wing.
Join the autistic community at the Action in Autism Centre on 9 April, engage in alternative forms of communication, enjoy the sensory heaven experience, and march with them for the right to educational services on the 21 April and join the webinar on 22 April.
If you would like to support Action in Autism through donations in cash or kind or through volunteering, or for more information about these events, please call 031 563 3039, or email info@actioninautism.org.za.