The One Small Spoon campaign echoes the theme of today's 2018 World Food Day, 'Our actions are our future' and emphasises that if we come together we can solve seemingly intractable problems such as hunger.
Woolworths celebrates World Food Day with the launch of the One Small Spoon campaign to unite its employees, customers, suppliers, farmers, and other partners in a consolidated drive to contribute to ensuring that every South African accesses sufficient, nutritious food every day.
According to the FAO (The Food and Agricultural Organisation of the United Nations) a #zerohunger world is possible by 2030.
According to Stats SA, 14 million South Africans are at risk of going hungry every day, but like many other countries, South Africa over-produces food. From farm to factory; from shop to table, one third of all the food produced in South Africa goes to landfill while the most vulnerable go hungry. With the right intentions and actions this can change. South Africa does have the means to become a food secure country where all people, at all times, have access to sufficient food to enjoy an active, healthy life.
"As a good food business, Woolworths has a long-standing commitment to playing a role in achieving food security," says Zinzi Mgolodela, Woolworths Director of Corporate Affairs. "One Small Spoon is a call to action – a campaign to bring all our food security initiatives together and make it easy for our customers, employees and suppliers to take small but impactful steps in overcoming hunger." Mgolodela points out that through the MySchool MyVillage MyPlanet fundraising programme, there is ample evidence of how small consumer actions add up to make a big difference. "It might seem like a slight thing to do, swiping your card at a till point for a small donation to be made by the retailer on your behalf. However, the cumulative effect is enormous. Over the past fiscal year alone, Woolworths has donated R80 million to schools and charities across the country via the MySchool MyVillage My Planet programme. We believe we can augment our efforts therefore impact in communities through the One Small Spoon campaign."
At the core of the campaign is an online food security hub that provides the latest information about Woolworths' food security partners and projects, and gives all South Africans the opportunity to engage and share the food security actions and activities in their communities. Food security is an overall term that includes the availability of food, its accessibility, how it is utilised and its nutritional value. Woolworths' 14-year partnership in the EduPlant programme, managed and initiated by Food & Trees for Africa is an example of a programme to increase the availability and accessibility of nutritious food in communities through the establishment of permaculture food gardens in schools. Woolworths ongoing Farming for the Future initiative focuses on the sustainable production of nutritious food and through its enterprise development programme, emerging farmers are brought in to participate in the value chain.
Last year, R570 million's worth of Woolworths food, not sold before the 'sell by date' but still within the 'use by date', was donated directly from stores to charities. The retailer's R3 million contribution towards a partnership with FoodForward SA aims to increase the accessibility of food through the effective distribution of surplus food through charity networks equates to 3.8 million meals for donation. FoodForward SA's Managing Director, Andy Du Plessis says this about One Small Spoon and being the beneficiary of the Christmas campaign "We are very excited to grow our partnership with the Woolworths Christmas campaign and One Small Spoon, which will equate to a further 2.5million meals realised, but also rallies all South Africans to join in a small way, but effecting big change.
The importance of the nutritional value and safety of food is addressed through Woolworths' recent partnership with UNICEF to ensure the preparation of a balanced meal for children in a clean, safe and healthy school environment for the benefit of 50 000 children in Gauteng's poorest schools and it's Educational Programme that is run in over 3 000 schools across the country. Mr. Sanjay Wijesekera, UNICEF South Africa Representative confirms, "by working together with Woolworths on the One Small Spoon Campaign, UNICEF helps ensure that we reach all children to alleviate hunger."
Hunger is everyone's problem
The campaign promotes the idea that no one should go hungry in South Africa, and that hunger is everyone's problem. Together, we can ensure that every person has access to safe and nutritious food every day. "All of these different efforts are now brought together by the One Small Spoon hub making it clear that it takes multiple strategies, an ecosystem of partners, and the commitment and actions of everyone are essential to achieve zero hunger in South Africa," says Mgolodela. In November, One Small Spoon will launch a Christmas challenge to raise R2 million for FoodForward SA to deliver 2.5 million meals. "It's an easy way for our customers to get involved and make a difference to food security over the holiday season," Mgolodela points out.
"Funds will be raised for FoodForward SA through the annual Christmas giving campaign where every time a customer swipes their MySchool card or linked Woolies Card during the Christmas promotional period the Woolies and MySchool will donate additional funds towards Food Forward SA at no cost to the customer. There will also be a range of cause-related products including a FoodForward SA reusable shopping bag and a range of delicious Christmas foods bearing the One Small Spoon logo."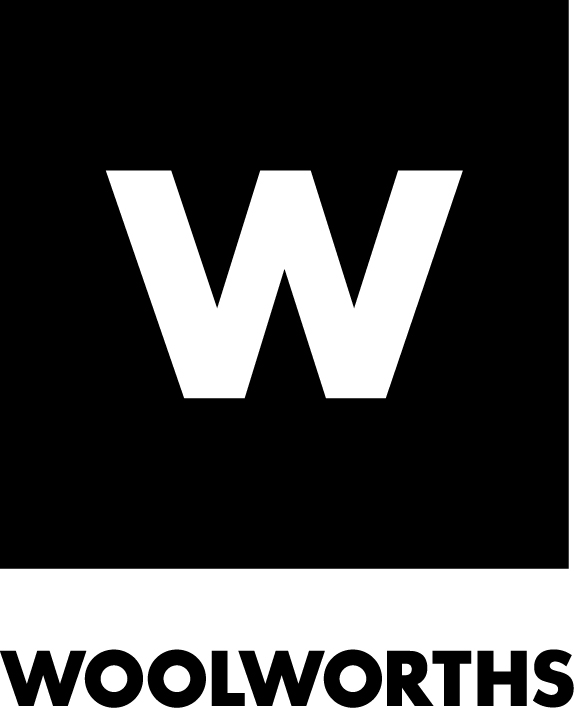 Read more: